Additional bonuses created by Eku Takeshima for game preorders mentioned in the blog last week have been decided and posted on the product information page so check them out!
So, this week we will introduce Null's house which appeared in episodes 3 and 4.
Let's start with the dressing room that appeared in episode 3!
The conveyor belt that carried the laundry seemed pretty convenient, didn't it?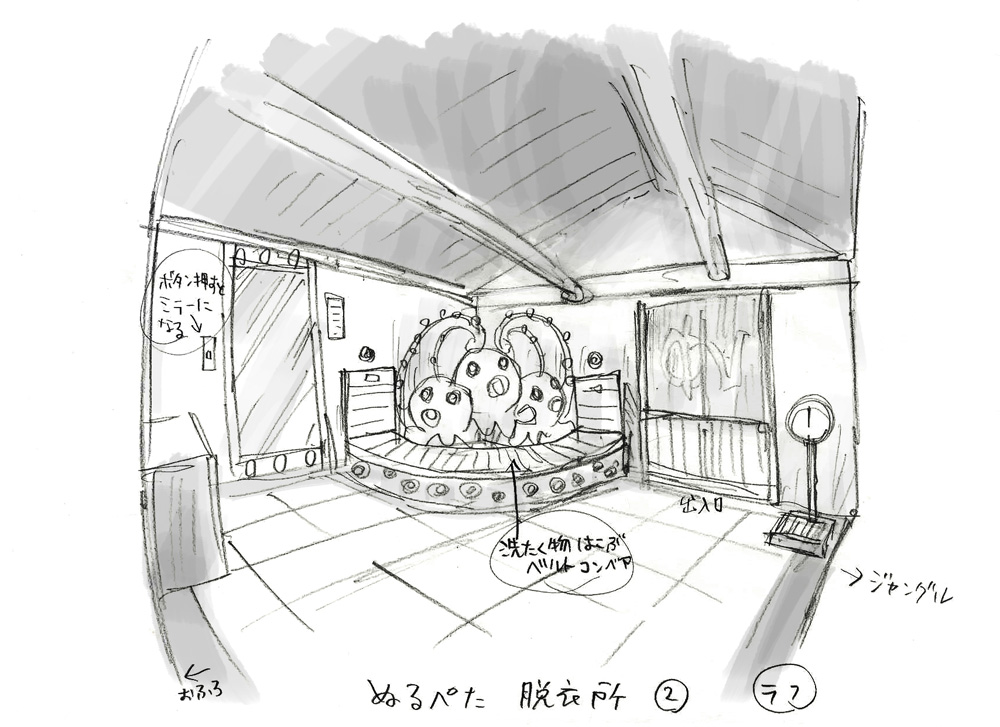 This is the setting image for the bathroom.
Here is the bath Null and Peta(Robo) got into together.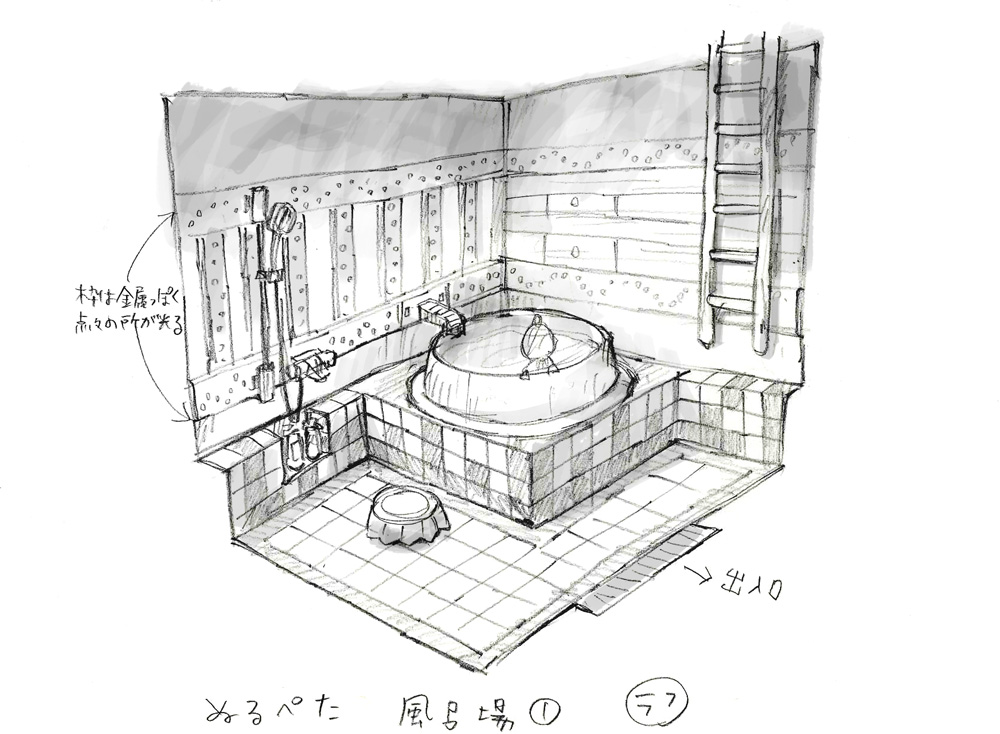 And a glimpse of the entrance and the gate from the fourth episode.
If you watched carefully, you'd have noticed that the place Null was flown to by her jet engine backpack was the entrance to the house.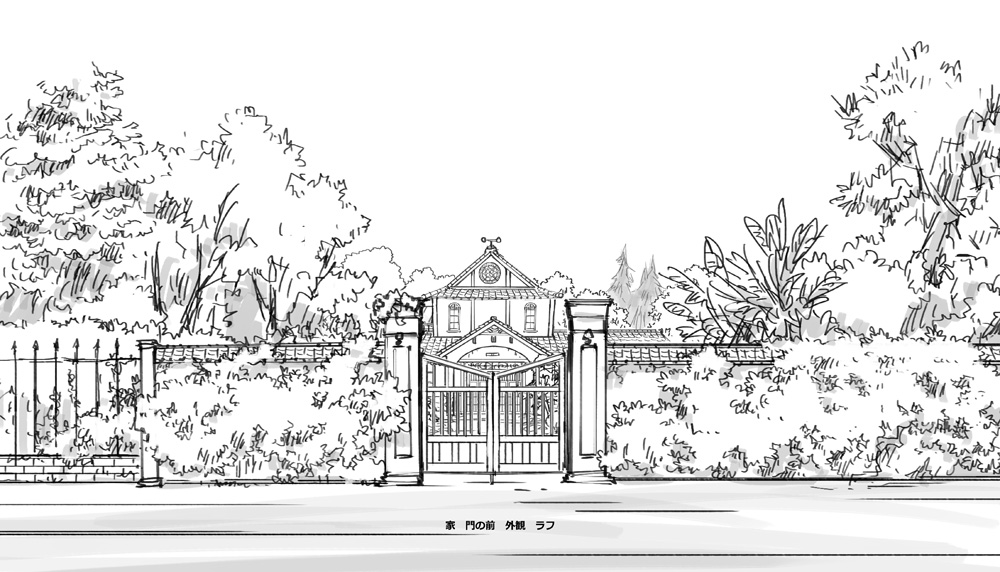 It may be quite a large house, but if you watch episodes 1-4 while looking at these rough sketches you might discover something.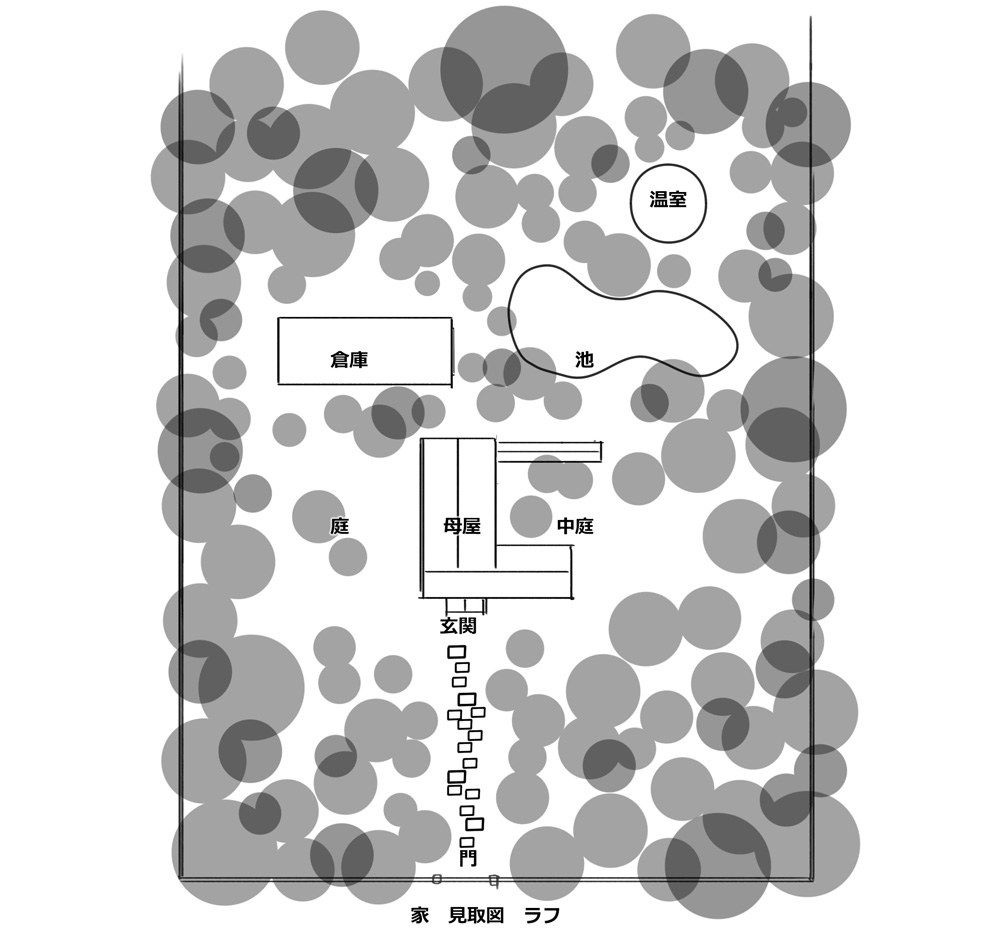 Null went to space in Episode 4, but will she make it back safely!?
Look forward to next week!