Last weekend we presented Null & Peta on stage with Azumi Waki and Reina Ueda at AFA Singapore. Thank you very much to everyone for coming. Also, thank you very much to those who came all the way from Japan.
The demo version of the Null & Peta game was exhibited for the first time at the event and everyone enjoyed it. The Steam demo will be available on the official Null & Peta Steam page soon, so please look forward to it!
Today's blog will introduce the game's system, etc.
Game Promo Video
Game Introduction
Null & Peta is an original fully-voiced 2D action game. While controlling Peta and communicating with Null, you'll be fighting against bugs that have invaded Earth via cyberspace. By collecting passwords in various "Key Pods" on each stage, the door will open and you'll make your way to the boss battles.
Furthermore, by discovering secrets throughout the game, you'll get to experience additional dialogue between Null and Peta and event CGs that can only be seen in the game.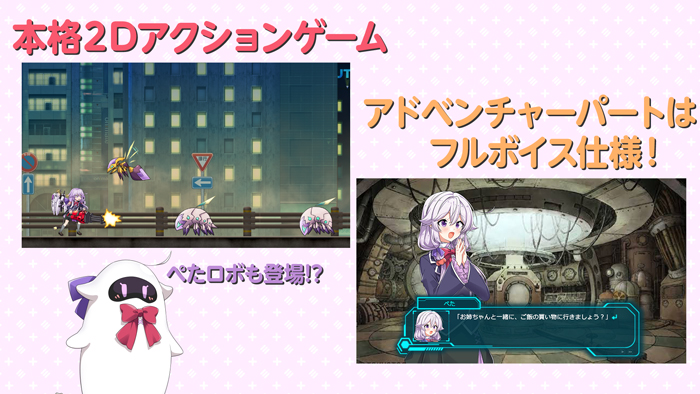 Peta, the one who'll be doing the battling, fights using 5 upgradable weapons. Furthermore, "Dark Fried Rice" as seen in the anime will also appear as an item.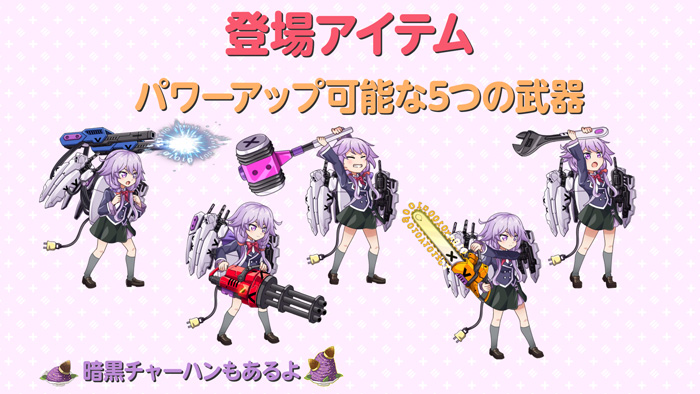 Other
Along with the game, all anime episodes 1-12+OVA will also be available on Steam.
DLC such as the soundtrack and the art book will be available.
A special bundle that includes the game, anime, and the DLC will also be available.
The game and animation will be available in Japanese, English, simplified Chinese, and traditional Chinese.
Official Null and Peta Steam Page